Events for Апрель 26, 2020
Обзор налоговых событий за 20-26 апреля 2020 г.

ЗАКОНОДАТЕЛЬСТВО
Президент РФ подписал закон , вносящий изменения во вторую часть НК РФ. Теперь организации, которые тратят средства на закупку для своих сотрудников средств индивидуальной защиты, получат преференции в виде уменьшения базы по налогу на прибыль.
Совет Федерации создал рабочую группу , которая предложит варианты изменения законодательства, необходимые в связи с воздействием на экономику эпидемии COVID-19. Парламентарии намерены подумать о снижении налоговой нагрузки и проанализировать применение контрсанкционного закона. Предложения группа представит до 15 мая.
Инициатива ввести налог на проценты по вкладам исходила и от Правительства, и от Президента РФ, и она «уже формализована», сказал пресс-секретарь Президента Дмитрий Песков. При этом он назвал авторитетным мнение Германа Грефа о том, что негативные эффекты нового налога превышают потенциальные плюсы.
Налог затронет менее 10% вкладчиков, на которых приходится больше половины объема всех вкладов, заявил председатель Комитета Госдумы по финансовому рынку Анатолий Аксаков.
С начала марта россияне из банкоматов и отделений банков сняли около 1 трлн руб. – больше, чем за весь прошлый год.
Вкладчики могут забирать средства, накопленные на депозитах, из-за снижения доходов, предупреждает ЦБ РФ.
Банки смогут вернуть вкладчиков, предложив более высокие ставки, считают эксперты.
Депутаты Госдумы до июля представят в Правительство РФ новую версию законопроекта о фудшеринге. Будет установлен предельный объем продуктов питания, которые производители и ритейлеры смогут направлять на благотворительность без налогообложения, — 15–30% от общего товарооборота.
внесло изменения в Постановление от 02.04.2020 № 409 и утвердило дополнительную отсрочку по страховым взносам для МСП. Установлен порядок перечисления сумм налогов с отложенным сроком уплаты, уточнен порядок предоставления отсрочки (рассрочки) и определен перечень ВЭД (Постановление от 24.04.2020 № 570 );
отменило требование о нотариальном заверении копий и переводов на русский язык подтверждающих документов, которые представляют юридические лица и ИП в составе отчетов о движении средств по счетам (вкладам) в иностранных банках и иных организациях финансового рынка (Постановление от 17.04.2020 № 528 ).
15 апреля Президент РФ объявил о безвозмездной финансовой помощи малому и среднему бизнесу для выплаты зарплат сотрудникам в мае и июне. Нормативная база для предоставления новой меры поддержки пока не готова. Но на государственном портале «Экономика без вируса», где собраны антикризисные меры поддержки, появились требования к претендентам на гранты. В частности, там указано , что по состоянию на 1 января 2020 г. у предприятия не должно быть задолженности по налогам.
Метод исчисления налогов следует изменить – считает старший партнер «Пепеляев Групп» Сергей Савсерис.
Бизнес-омбудсмен Борис Титов предлагает отказаться от привязки к перечню пострадавших отраслей и вместо него использовать два критерия для предоставления помощи: если выручка за апрель – март упала больше чем на 30% по сравнению с январем – февралем и предприятие сократило не более 10% сотрудников с 28 марта. Получать поддержку должны не только малый и средний бизнес, но и крупные предприятия.
Правительство Новосибирской области направило в Минэкономразвития России обращение с предложением дать возможность средним предприятиям на этапе роста продолжать пользоваться мерами поддержки малого и среднего бизнеса.
Ассоциация производителей пива обратилась к Правительству РФ с предложением по мерам поддержки обеспечения устойчивости индустрии в связи с распространением коронавируса. В качестве приоритетных мер предложено снизить ставку акциза на пиво и пивные напитки крепостью до 8,6% с 1 июля 2020 г. с текущих 22 руб. на 1 л до 21 руб. на 1 л и заморозить ее на данном уровне до 2022 г.
Кроме того, пивовары предлагают ввести временный мораторий сроком до двух лет на увеличение ставки действующих налогов, установить налоговые каникулы, предполагающие временную отсрочку выплат по налогу на прибыль, НДС, страховых взносов на период стабилизации ситуации, снизить НДС до 18%, установить нулевые таможенные пошлины на импортное сырье.
Аграрии выступают за снижение налогового бремени — для отрасли нужно снять все налоги на период пандемии.
Ассоциация эксплуатантов воздушного транспорта (АЭВТ) направила письмо первому заместителю председателя Правительства РФ Андрею Белоусову с просьбой предоставить авиаперевозчикам отсрочки по уплате налогов и страховых взносов.
Под утвержденные государством критериям для получения таких льгот удовлетворяют лишь пять перевозчиков, три из них — из группы «Аэрофлот».
Национальный союз экспертов в сфере транспорта и логистики просит председателя Правительства РФ об обнулении или сокращении налогов на срок до года, а также снятии административных барьеров.
Более 60 специализированных компаний — производители зубных протезов направили председателю Правительства РФ обращение с просьбой включить их в список наиболее пострадавших от пандемии отраслей экономики.
Председатель партии «Единая Россия», зампредседателя Совета безопасности РФ Дмитрий Медведев заявил, что надо распространить на некоммерческие организации некоторые льготы, введенные для малых и средних предприятий.
Глава Сбербанка Герман Греф призвал смелее отменять налоговые платежи для бизнеса.
Глава ВТБ Андрей Костин считает, что сейчас не стоит освобождать от подоходного налога бедные слои населения.
Председатель правления банка «Открытие» Михаил Задорнов: «Если же государство обязывает предпринимателей платить сотрудникам в любом случае, то взамен оно должно полностью освободить бизнес «от налогов, арендной платы, каких-то вмененных затрат».
Президент Crocus Group Араз Агаларов: «в России необходимо снизить НДС, а также «забыть о налогах» на два месяца». А прогрессивная шкала по НДФЛ не решит бюджетных проблем.
Мособлдума утвердила налоговые льготы для владельцев торговых центров. Предусмотрено освобождение от выплат по налогу на имущество и земельному налогу для торговых объектов, объектов общественного питания и бытового обслуживания, которые не менее чем в двое снизят плату для своих арендаторов на период эпидемии новой коронавирусной инфекции.
Кубанские власти рассматривают вопрос о временной отмене курортного сбора с учетом сложившейся ситуации, связанной с пандемией.
ПРАКТИКА
О мерах поддержки граждан и отраслей экономики, в том числе субъектов малого и среднего бизнеса, в условиях распространения коронавирусной инфекции: брифинг руководителя ФНС России Даниила Егорова. Камеральные налоговые проверки сейчас продолжают осуществляться для того, чтобы определиться, кому возмещать НДС, а кому нет.
Программа «Налоги» с замруководителя ФНС России Константином Чекмышевым.
ФНС России подготовила сводную таблицу о новых сроках представления деклараций и уплаты налогов (взносов).
Как уточнили в ФНС, для тех компаний, для которых объявлены выходные дни, срок уплаты НДС истекает 6 мая; все остальные налогоплательщики обязаны заплатить налог не позднее 27 апреля.
ФНС России на время пандемии упростила процедуру прекращения деятельности ИП — теперь цифровая подпись для этого не понадобится .
По данным Службы за март 2020 г. закрылись почти 65 тыс. ИП.
Столичная налоговая служба подготовила ответы на вопросы налогоплательщиков, заданные в ходе онлайн – вебинара 17 апреля.
СУДЕБНЫЕ ДЕЛА
Общий объем претензий Российского союза правообладателей к крупнейшему продавцу электронной техники в России – группе DNS по сборам в пользу правообладателей вырос до 242 млн руб.
УГОЛОВНОЕ ПРЕСЛЕДОВАНИЕ
Директор ООО «ПромЭнергоСервис» предстанет перед судом за уклонение от уплаты налогов на сумму 36,8 млн. руб. Обвинительное заключение по п. «б» ч. 2 ст. 199 УК РФ утвердила прокуратура Тракторозаводского района Челябинска. В 2014-2016 гг. он предоставлял заведомо ложную информацию о расходах и налоговых вычетах в декларациях по НДС и налогу на прибыль. Прокурор в защиту интересов государства предъявил гражданский иск к обвиняемому на указанную сумму.
Руководство ЗАО «Башкирская зерновая торговая компания» недоплатило в бюджет свыше 15,6 млн руб. налогов. В 2012-2013 гг. компания закупала зерно у местных сельхозпроизводителей. Эта продукция изначально не облагалась НДС, и покупатель не имел права на его возмещение. Однако обвиняемые использовали незаконную схему: ввели формального посредника в сделках с аграриями. Создав с ней фиктивный документооборот, злоумышленники обосновывали вычеты.
МЕЖДУНАРОДНЫЕ НОВОСТИ
Минфин США не исключает новых пакетов поддержки бизнеса. Cредства будут выделены на инфраструктуру и снижение налога на заработную плату.
NYC events in April 2020
The best NYC events in April include much-needed outdoor activities at NYC parks, fun festivals and pretty flower shows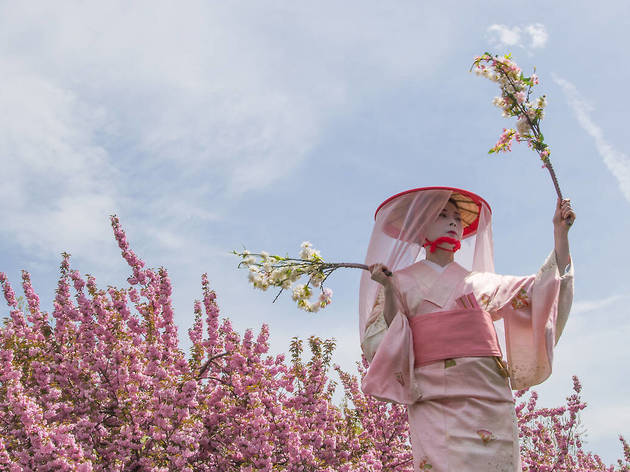 UPDATE: Many events have been canceled or postponed due to coronavirus . If you're unsure if yours has been affected, please call ahead to confirm.
The best NYC events in April 2020 are going to make you psyched for spring. Aside from celebrating major holidays like Easter in New York, take a moment to stop and smell the roses at events such as the Macy's Flower Show and The Orchid Show at the New York Botanical Garden. Speaking of buds, take advantage of checking out the best NYC parks, while all the flowers and trees are starting to bloom. And there's even more greenery fun for outdoorsy folks—Earth Day, duh!
RECOMMENDED: Full NYC events calendar in 2020
Featured events in April 2020
The Orchid Show
The Orchid Show—NYC's ode to springtime—should not to be confused with the season's other stupendous garden party the Macy's Flower Show. However, both bloom fests are worth visiting. If you're not familiar, The New York Botanical Garden's Orchid Show exhibits thousands of species of beautiful blossoming orchids and lasts through April.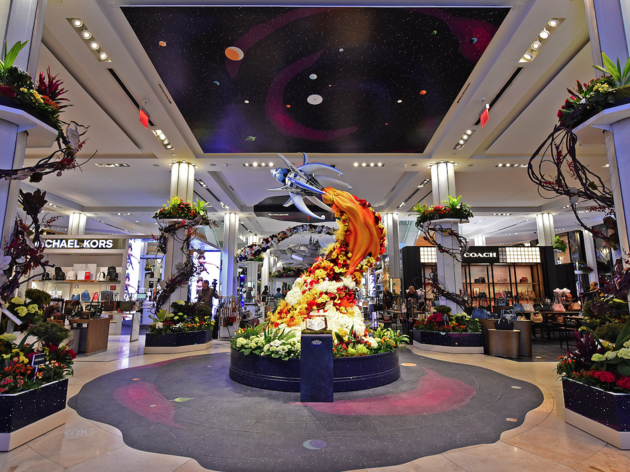 The Macy's Flower Show
The subject for 2019's installment at the megachain's Herald Square location is Journey to Paradisios. Translation? It's a cosmic dream offering revelers an out-of-this-world representation of outer space. Flower arrangements are designed to show off the «mystery of the cosmos,» so check out the nods to the stars, planets, rockets, aliens (of course) and more astrological wonders.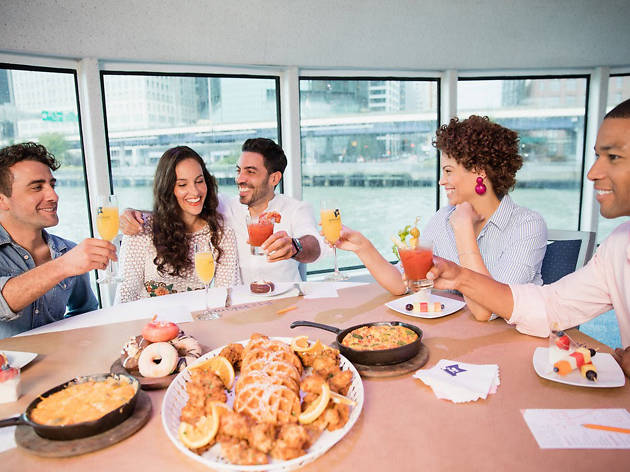 Easter events in NYC
Enjoy the (finally!) thawing weather by checking out these great things to do for Easter. NYC offers a range of things to do outside, from egg hunts—yes, even for adults—to a silly Easter Bonnet Parade and a boozy brunch cruise. In case the weather is lousy, head indoors to one of the city's best New York attractions for the annual Orchid Show at the New York Botanical Garden.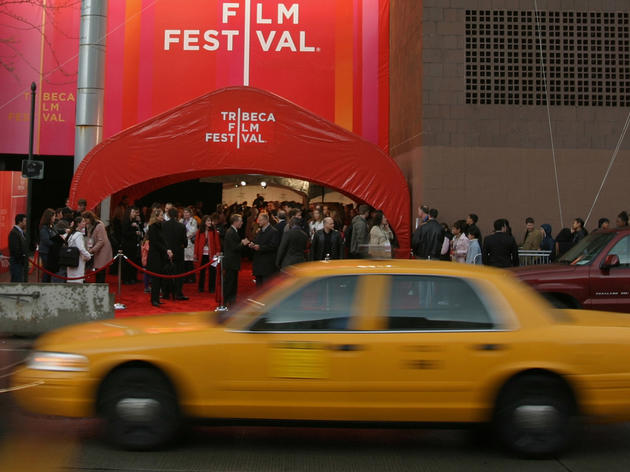 Tribeca Film Festival
Robert De Niro and co.'s Tribeca Film Festival has long shown a spotlight on local indie features, documentaries, foreign films, the latest from big-name talent and the greatest from up-and-coming filmmakers. We've got your complete one-stop-shopping guide to this year's festival: our personal must-see picks, showtimes, ticket info, a list of nearby bars and restaurants and oh-so-much more.
Earth Day New York
There's nothing like a day of worshipping our planet to put an optimistic spin on dwindling resources, rising sea levels and the alarming acceleration of climate change. Head to this annual street fair to get familiar with dozens of environmental non-profits and green businesses, then kick back and enjoy some live performances while you plot how to up your eco-friendly game.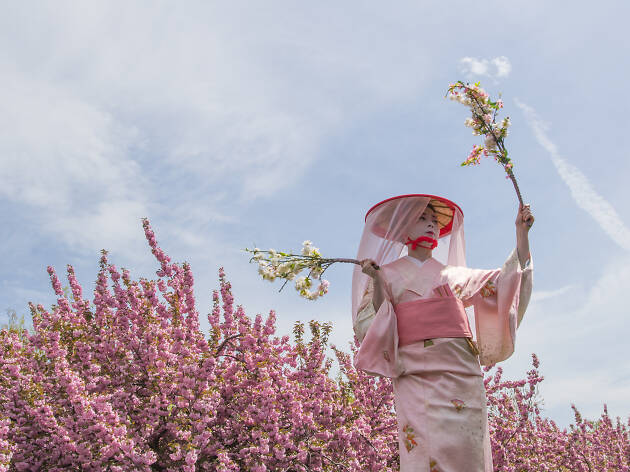 Sakura Matsuri Cherry Blossom Festival
Sakura Matsuri Cherry Blossom Festival NYC is one of the city's prettiest spring festivals comprising the best and most beautiful elements of Japanese culture. At the Cherry Blossom Festival, NYC-folks and tourists can watch and take part in a bunch of activities while being surrounded by gorgeous, pink-petal trees at the Brooklyn Botanic Garden. As one of the top Brooklyn attractions, the must-visit site hosts the beloved tradition every year, and the event is usually always bustling with visitors.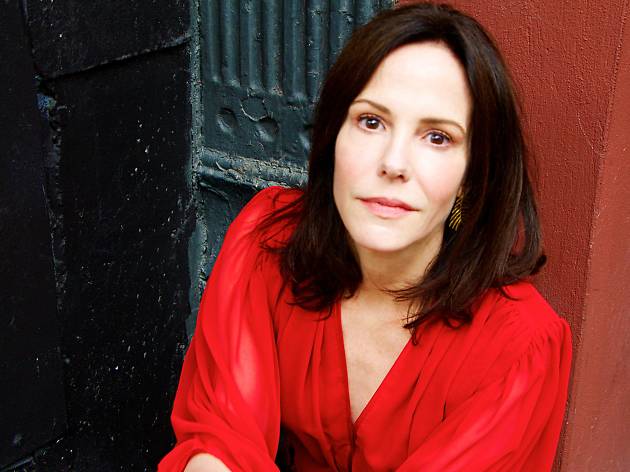 How I Learned to Drive
Paula Vogel's Pulitzer Prize–winning 1997 memory play, a probing look at child molestation and accelerated sexuality, makes its overdue Broadway debut. In a welcome stunt, Manhattan Theatre Club's production reunites the drama's excellent original stars, Mary-Louise Parker and David Morse, with original director Mark Brokaw.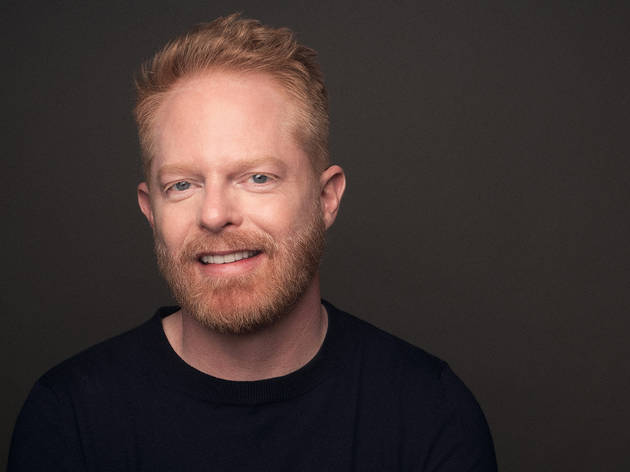 Take Me Out
Jesse Tyler Ferguson (Modern Family), Jesse Williams (Grey's Anatomy) and Patrick J. Adams (Suits) lead the all-male ensemble cast of this revival of Richard Greenberg's Tony-winning 2002 drama about a Derek Jeter–esque baseball star who comes out of the closet. The play offers a provocative and insightful look at the intersections of race, sexuality, class and naked guys in showers. Scott Ellis directs for Second Stage; the supporting cast includes Michael Oberholtzer and Brandon J. Dirden.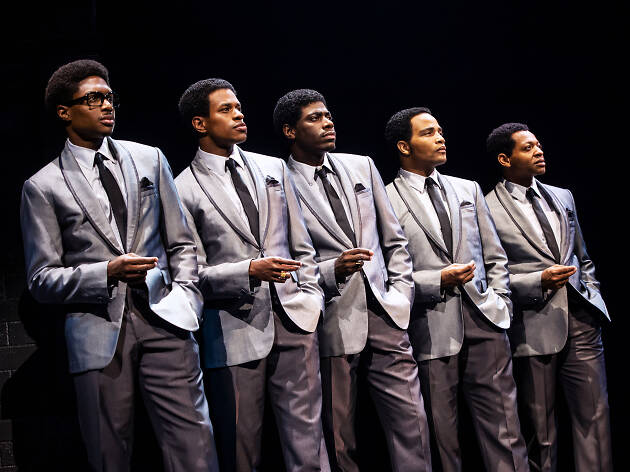 Ain't Too Proud—The Life and Times of the Temptations
Theater review by Adam Feldman The Temptations are hard to resist. No matter how much you may chafe at the clunky machinery of Broadway's latest jukebox biomusical, Ain't Too Proud, the hits just keep coming, distracting your critical faculties with zaps of R&B greatness. And when the show is at full power—when its lavishly gifted stars are lined up for duty in natty matching suits, moving and singing in synch through songs like "My Girl," "I'm Gonna Make You Love Me," "Papa Was a Rolling Stone" and "Ain't Too Proud to Beg"—the gleam of well-polished nostalgia is strong. Is that enough, though? The problem with telling the story of the Temptations is that there isn't a clear central story to tell. Much of Ain't Too Proud focuses on the so-called Classic Five period from 1964 through 1968, when the quintet's main frontman is the bespectacled and charismatic David Ruffin, played by the sensational Ephraim Sykes with a riveting combination of showboating dance moves and rough-edged soul vocals. High tenor Eddie Kendricks (the expressive Jeremy Pope) occasionally takes the lead vocals, backed by baritones Otis Williams (Derrick Baskin) and Paul Williams (James Harkness) and bass Melvin Franklin (the impressively deep-throated Jawan M. Jackson). But since the group's membership has been in continual flux since its Motown debut in 1961, Ain't Too Proud entrusts its narration entirely to the last Temp standing: Otis, who has been with the group from the start and performs with it
Looking for more things to do?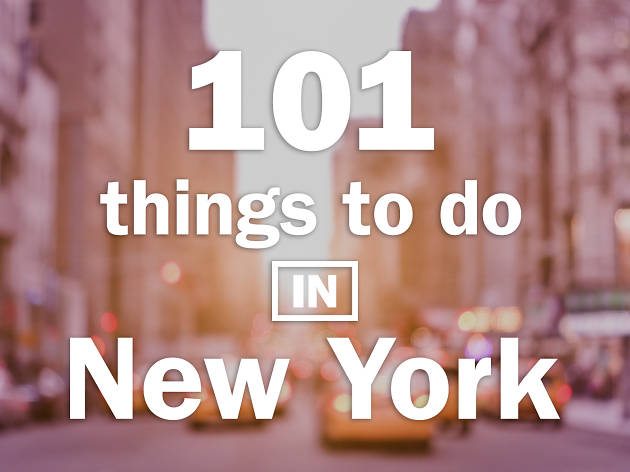 The 101 best things to do in NYC
Discover the best things to do in NYC with the ultimate insider's guide to restaurants, bars, clubs, museums and more
24 Birmingham Events & Happenings: April 2020
There's nothing like spring in the Magic City. Warm, sunny days are just around the corner, and we're celebrating with fundraisers, family-friendly (and pet-friendly) fun runs and food festivals galore! It's time to enjoy the best of what Birmingham has to offer this beautiful April. Happy springtime! Here are 24 local events and happenings for this month.
Enjoy the warm weather at any (or all!) of these fun events! Image: Magic City Art Connection
24 Birmingham Events & Happenings: April 2020
April 4, 2020: Paws for the Cause 5k and 1 Mile Tail Waggin' Trek
Leash up your pup and head down to Veteran's Park this April 4. Paws for the Cause 5k is a race that's perfect for off-road runners. If you're looking for a family-friendly, obstacle-style race, make plans to partake in the Tail Waggin' Trek one mile fun run. All proceeds raised will benefit the Shelby County Humane Society, an animal shelter that takes in over 5,000 pets every year. Races begin at 8:30 a.m. Registration fees start at $25. adventuresignup.com.
April 4, 2020: Girls Inc. 10th Annual Cajun Cook-Off
Spend your Saturday supporting Girls Inc.'s mission to make young women smart, strong and bold by heading up your own Cajun cooking team or simply attending their 10th annual Cajun Cook-Off! Attendees will sample Cajun favorites such as gumbo, jambalaya, po' boys, shrimp and grits and bread pudding — all prepared by cook-off competitors. With the April sunshine lighting up this food-filled day at Railroad Park, this event is a must! The cook-off is from 11 a.m. to 2 p.m. Tickets are $20 in advance or $25 at the door and children 12 and under are free. bhamcajuncookoff.swell.gives.
April 4, 2020: Funky Fish Fry
Avondale Brewing is set to host their annual Funky Fish Fry to support Autism Awareness Month from 11:30 a.m. to 4:30 p.m. on April 4. Live music from Drennen Brothers, Live Wire, Todd Simpson and more will provide funky tunes for attendees enjoying fried catfish and delicious brews. Kids' activities will complete the event and proceeds benefit the Autism Society of Alabama and Mitchell's Place. funkyfishfry.com.
We love our sponsors!
April 4, 2020: Grill to Build BBQ Competition and Festival
Looking for some family-friendly fun the whole family will enjoy? Join Habitat for Humanity of Greater Birmingham and Habitat Birmingham ReStore this April 4 for their 12th Annual Grill to Build BBQ Competition and Festival. Attendees will enjoy delicious barbecue samples, live music, face painting, a kids' workshop and much more. Admission is $10 per person, and the event runs from 11 a.m. to 2:30 p.m. eventbrite.com.
April 11 – December 12, 2020: Outdoor Market at Pepper Place
There's nothing like strolling through the streets of Pepper Place shopping from the best local vendors with a delicious drink in hand. This wonderful season returns on April 11 as the outdoor market reopens at Pepper Place. Each Saturday morning starting April 11, you can shop local produce, goods, and more from 7 a.m. until 12 p.m. rain or shine. pepperplacemarket.com.
April 10 – 19, 2020: You're A Good Man, Charlie Brown Presented by Red Mountain Theatre Company
You deserve a night out on the town. What could be better than a live show full of local actors and actresses? The Red Mountain Theatre Company presents the beloved classic You're A Good Man, Charlie Brown this April. Ticket prices start at $19. See the show Thursday through Saturday at 7:30 p.m., Saturday and Sunday at 2 p.m. or Saturday at 10 a.m. redmountaintheatre.org.
April 16 – 19, 2020: Friends of Birmingham Botanical Gardens' 50th Spring Plant Show
The Friends of Birmingham Botanical Gardens' Spring Plant Sale — the nonprofit's largest fundraiser of the year — will celebrate its 50th anniversary this April 16 through the 19 at Brookwood Village! More than 100,000 plants will be available for purchase. The sale — which last year drew about 7,000 people from novice gardeners to plant enthusiasts — is free and open to the public. It will be held from 9 a.m. to 6 p.m. on Friday, from 9 a.m. to 4 p.m. on Saturday and from 11 a.m. to 3 p.m. on Sunday. There is also a Birmingham Botanical Gardens members-only sale from 6:30 p.m. to 8 p.m. on Thursday as well as priority shopping from 5:30 p.m. to 6:30 p.m. that includes appetizers and champagne for $50. bbgardens.org.
April 16, 2020: Wine, Women & Shoes
Put on your favorite pair of shoes and join the Baptist Health Foundation as they host the Wine, Women & Shoes event this April 16. This fabulous, fashion-filled event will begin at 5:30 p.m. at The Club, and attendees will have full access to a fun evening complete with a wine tasting, designer shopping, incredible auctions, delicious bites, a glamorous fashion show and a "Best in Shoe" competition. This event will benefit the Baptist Health Foundation, which provides charitable resources to improve healthcare and social assistance to patients in the community who need it most. Tickets start at $150. winewomenandshoes.com.
April 16, 2020: Vestavia Hills Dogwood Luncheon and Silent Auction
Make plans to join the Vestavia Hills Beautification Board for their annual Dogwood Luncheon at Vestavia Country Club on April 16. Author and co-host Sophie Hudson will be the featured guest and speaker for the luncheon. Along with what is sure to be a great message and delicious lunch, there will also be a silent auction for attendees to participate in. Tickets are $30 and the event starts at 11 a.m. vestaviabeautiful.com.
April 17 – 19, 2020: Diamonds Direct Spring Show
Diamonds are truly a girl's best friend. The amazing team at Diamonds Direct are hosting eight world-renowned designers in their showroom April 17 through April 19. Designers include Henri Daussi, Verragio, DDNY, Simon G and more. Looking high and low for an engagement ring for your significant other? Diamonds Direct has you covered AND they will be offering 20% off virtually our entire store. It's the perfect time to shop everything from tennis bracelets and fashion pieces to engagement rings! diamondsdirect.com.
April 17 – 18, 2020: St. Elias Lebanese Food & Cultural Festival
Explore Lebanese food and culture this April 17 and 18 as the St. Elias Maronite Church celebrates 22 years of the Lebanese Food & Cultural Festival! This two-day festival will feature an extensive array of traditional Lebanese eats and treats, traditional Lebanese music and dancing, a silent auction, tours of the breathtaking church and so much more! Create an unforgettable weekend with the family by immersing yourself in Lebanese culture and food. Admission is free. The festival runs from 10 a.m. to 9 p.m. both nights. stelias.org.
April 18, 2020: Gumbo Gala
Come hungry to the 15th Annual Gumbo Gala, a one-day cook-off held by Birmingham's Episcopal Place. Gumbo teams from the region gather around their simmer pots, with each one attempting to impress both crowds of samplers and the panel of judges who crown each year's winners. Visitors are allowed to taste as many samples as they wish while supplies last. Come early for the best selections. Gumbo Gala is a family friendly & dog friendly event. Tickets are $40 and proceeds benefit Episcopal Place, which is a local nonprofit that provides affordable and independent living for low income senior citizens, as well as low income adults with disabilities. episocopalplace.org.
April 18, 2020: 8th Annual CahabaQue
Spend the day sampling delicious barbecue at the 8th Annual CahabaQue BBQ Cook-Off at Cahaba Brewing Company. This year's event will feature live music, craft beer and, of course, plenty of barbecue bites to enjoy and vote on. Plus, the event will benefit breast cancer research in Alabama. General admission tickets are $15, and the event will run from 1 p.m. to 5 p.m. cahababrewing.com.
April 18, 2020: Hand in Paw's 11th Annual Mutt Strut
Leash up your pup and put on your running gear for this beloved annual event! This dog-friendly 5K and one-mile fun run will honor man's best friend, so grab your furry friend to run, walk, jog or strut through their new event location at Homewood Central Park. Then, relax at the "after-pawty" featuring local vendors, food trucks, and much more. Stick around for the award ceremony that will recognize participants with titles like "Best Human + Dog Duo Costume" and "Slowest Dog". Registration begins at 7 a.m., the 5K starts at 8 a.m., and the one-mile fun run begins at 8:30 a.m. Registration fees start at $25, and proceeds benefit Hand in Paw. classy.org.
April 19, 2020: BHM 26.2 Race & After-Party
Head downtown this April 19 for the BHM 26.2 race and after-party! The run includes a full marathon, half marathon, marathon relay and fun run, each of which will start and finish at beautiful Railroad Park. The Black Jacket Symphony and local band August Night will serenade runners at the after party while kids hang out in the kids' zone and Jim N' Nicks provides delicious eats. All proceeds from the event benefit Magic Moments and Children's of Alabama. Race registration fees range from $25 to $260, and registration closes on April 17. bhm262.com.
April 21, 2020: Criminal at the Lyric Theatre
Are you a true crime podcast junkie? The award-winning podcast, Criminal, is making a stop in the Magic City on their newest tour. Host Phoebe Judge will tell a story live on stage that will leave you on the edge of your seat. Attendees will have the opportunity to see photographs of real evidence, court documents, and much more. Learn more about your favorite crime podcast at this live, interactive event at the historic Lyric Theatre. Tickets start at $27 and the show begins at 7:30 p.m. lyricbham.com.
April 23, 2020: Cocktails & Conversations: Women, Whiskey & Taxes
Spend your Thursday evening overlooking the Magic City at Vulcan Park & Museum while learning about an interesting topic. Mark your calendars to see Tracey Roberts, a Law Professor at Samford University, tell the intricate and engaging history of women, whiskey, and taxes! Celebrate the day with a special tasting by Redmont Distilling Company. Tickets are $10. The event starts at 6 p.m. visitvulcan.com.
April 24, 2020: Be-YOU-Tiful Birmingham Fashion Show
Be an essential part of changing the face of beauty in Birmingham and beyond. Arc of Central Alabama presents Be-YOU-Tiful Birmingham, a brunch fashion show featuring models with intellectual and developmental disabilities. Enjoy an afternoon of fun, fashion, and great food all supporting a wonderful cause. Cocktail hour and silent auction begins at 11 a.m. followed by the fashion show and brunch at 12 p.m. Tickets start at $60 and sponsorships are available. givesmart.com.
April 24 – 26, 2020: Magic City Art Connection
Calling all artists and art enthusiasts! The Magic City Art Connection is back and better than ever. This annual festival will transform Linn Park into a fresh and vibrant artistic hotspot. With more than 100 locally and nationally known artists, music, dance, kids' art experiences, sculpture installations, food, special tastings and more, this event is ideal for the creative Birminghamian wanting to connect with the community while experiencing unforgettable talent. Admission is $10 for adults, $5 for students and free to children 15 and under. The event runs from 10 a.m. to 6 p.m. on Friday and Saturday and from 10 a.m. to 5 p.m. on Sunday. magiccityart.com.
We love our sponsors!
April 25, 2020: 4th Annual Southern Cookin' Showdown
The annual Southern Cookin' Showdown is back for its fourth year this April 25! Teams of four will bring their best sweets, meats and fixings for a panel of judges to determine winners in each category. Proceeds from the event benefit the SafeHouse of Shelby County's domestic and sexual violence response and prevention programs. The event runs from 11 a.m. to 2 p.m. at Pelham Park. Tickets are $10 in advance and $15 at the door. southerncookinshowdown.swell.gives.
April 25, 2020: Pink Up the Pace 5K & Dolly Dash
This April 25, the Pink Up the Pace 5K & Dolly Dash is back for another year of celebration. Located at Crestline Elementary Field, the Junior Board of the Breast Cancer Research Foundation will host a fun run and 5K, beginning at 3:30 p.m. with food, drinks, activities, and live music after the race. Tickets are $30 for adults and $20 for kids. bcrfa.networkforgood.com
April 25, 2020: Junior League of Birmingham's Bargain Carousel
Do you love fashion, supporting a good cause and the Junior League of Birmingham? This bargain-centric event is for you! Bargain Carousel, a 1,000-family garage sale taking place on April 25, benefits the Junior League and all the good work they do for our community each year. The bash will include tasty food and beverages from local eateries, auction items and, of course, fabulous shopping at bargain prices. The event is the best way to raise awareness and funds for the Junior League's 30+ community projects, which have made a positive impact on the Birmingham community for more than 90 years. bargaincarousel.net.
April 26, 2020: 4th Annual Magic City Mac N' Cheese Festival
Mark your calendar for the 4th Annual Magic City Mac N' Cheese Festival! Attendees will sample delicious mac and cheese from local restaurants, food trucks, and corporate teams. This beloved Birmingham festival will be held once again at Back Forty Beer Company. Bring the whole family as this festival has free activities for children! Along with lots of tasty mac n' cheese, there will also be beer, soda, water, and a limited menu at Back Forty. All proceeds benefit Birmingham's Community Grief Support. Tickets start at $15 and the festival kicks off at 1 p.m. macfestbhm.com.
April 25 -26, 2020: Corks & Chefs
Come out to Linn Park this April 25 and 26 for an explosion of flavors! The highly anticipated Corks & Chefs tasting event is back for its 23rd year at the Magic City Art Connection contemporary art festival. This year's attendees will enjoy delicious dishes from many of Birmingham's favorite restaurants. Guests will also enjoy wine, craft beer, spirits, cocktails, coffee & tea samplings, as well as guided tastings and demos in the Seminar Room. Tickets start at $40. magiccityart.com.
Enjoy the sunny days and warm breezes of this glorious month ahead!
And keep up with more events and happenings with our SB App. Download it here for free!